Start point: This is a very long trail and for birding it is best to start at certain points. I would suggest doing it in two stages with a base at Meeniyan. This location is right on the trail and roughly half-way. From here you can explore one section and then the other unless you have a car to collect you or are very fit. Besides, birding can be good and you will want to stop along the way. – Directions
Distance: 108km (216km return) but best done is selected sections (see notes)
Track: Good –mostly compacted gravel with a few rough sections
Birds: Bassian Thrush, Eastern Whipbird, Crescent Honeyeater, Grey Fantail, Grey Shrike Thrush, Grey Butcherbird, Easter Yellow Robin, Red-browed Finch, water birds at the Meeniyan Bird Hide.
Notes:
Below are three maps. The first two are the best birding sections for this long trail. The two suggested rides start at Meeniyan as it is a good start point with great facilities and parking. The third map shows the whole trail if you are very keen, but be aware that there are long sections through open country and extensive parts that run along main highways. Thus I do not recommend much of it for keen birders – the the Koonwarra and Fish Creek sections are the most pleasant as well as having lots of birds.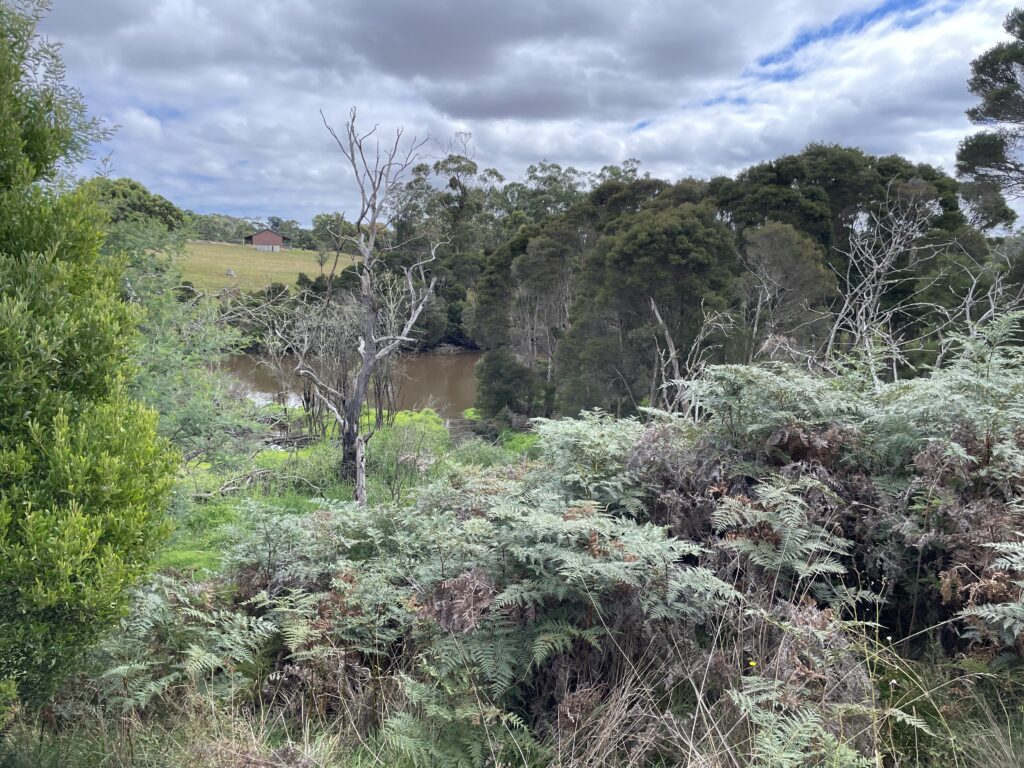 Koonwarra
This route has a good quality track surface with mostly fine gravel but also has some bitumen and concrete sections around the tunnel areas where theta trail goes under the highway. There are two tunnels – one has mirrors to assist safe entry/exit with oncoming cyclists and walkers. There are several bridges across the Tarwin River and Black Spur Creek which provide nice vantage points to look for birds.
Along the way you will see interesting small art works and sculptures as well as information signs and geological formations. Seats and picnic tables provide places to pause if needed.
The township of Koonwarra has extensive gardens, toilets, food and a bike repair station.
Best section for birds is from Meeniyan to about 2.5 km past Koonwarra. After that track traverses open farmland and can be quite windy.
You will pass through a variety of habitats ranging from open forest to dense Melaleuca thickets, reed beds and swampy areas as well as creek and river frontages. Consequently quite a range of birds are possible. Work is underway to improve habitats, particularly along the Black Spur Creek area – there are information signs and details of ongoing bird surveys that you can be involved in if you are interested.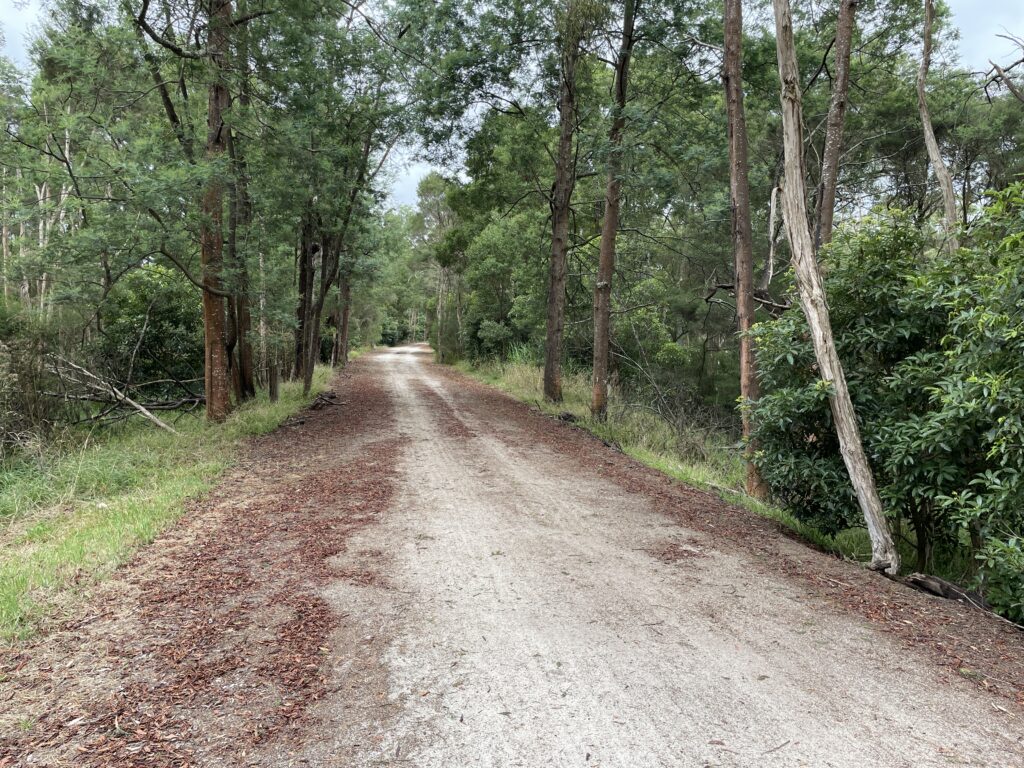 Fish Creek
A ribbon of vegetation along the line with some larger old trees along with melaleuca and reeds in the swampy areas. There are also some remnant tree ferns which indicates what it must have been like in the past – certainly a wet habitat.
The is a short, well sign-posted diversion to the Meeniyan bird hide at the treatment plant. Certainly worth stopping here to see a variety of ducks other water birds as well as Reed Warblers and maybe Little Grassbird.
Further on there is a nice picnic spot near Buffalo.
Good track surface although there are a a few soft sections after wet weather.
After Buffalo the trail follows the highway most of the way to Fish Creek and beyond and is not so good for birding, plus the traffic noise is distracting.