Start point: In the centre of Boolarra at the Railway Park. I suggest you start this trail at Boolarra rather than the other end at Mirboo North as it is mostly (gently) up hill out from here. Then it is nice to have the downhill on the way back – Directions
Distance: 13km (26km return)
Track: Smooth compacted gravel – well maintained
Birds: Eastern Whipbird, Bassian Thrush, Crescent Honeyeater, Lewins Honeyeater, Crimson and King Parrots, Yellow-tailed Black Cockatoo, Gang Gang Cockatoo, White-browed Scrubwrens, Gang Gang Cockatoos.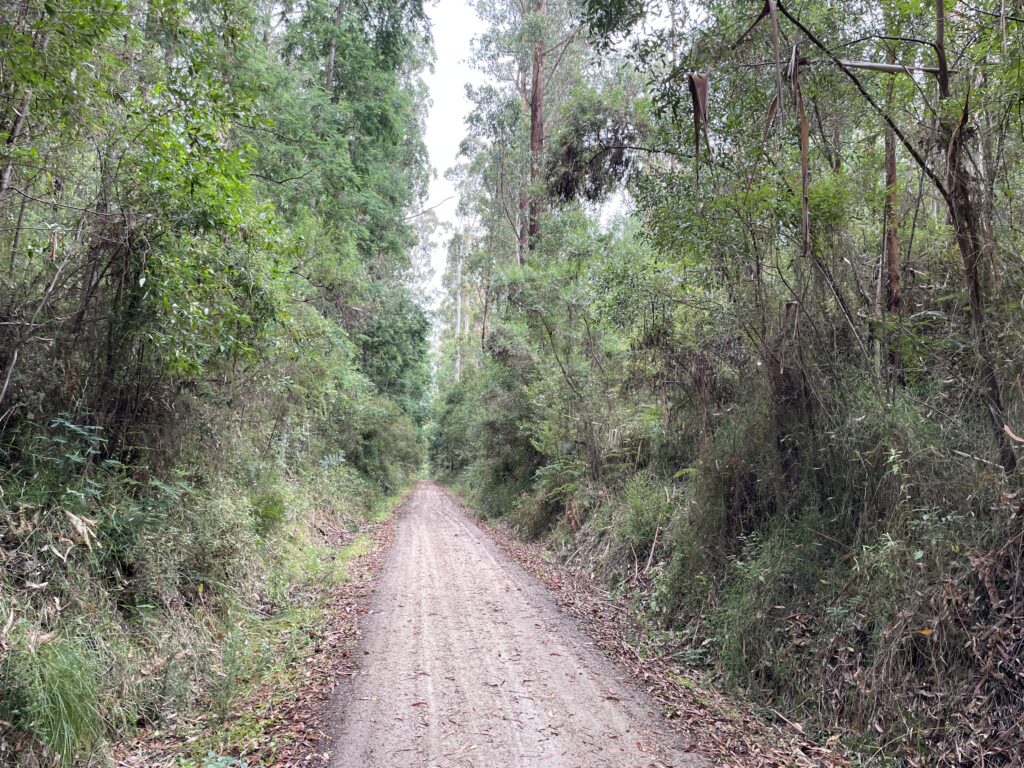 Notes
This trail is one of the best appointed and maintained that I have ridden. Good, smooth surface with seats, picnic tables, shelters and bike maintenance stations along the way. Most of the trail is well sheltered from winds which makes riding more pleasant on windy days. Substantial metal bridges cross creeks at some stages.
The trail traverses dense forest with tall trees and a mix of vegetation. You are likely to see a good range of wet forest birds. The track has raised sections that give good views down into the forest
Around Darlimurla the track skirts the edge of pine plantations but here you may see Yellow-tailed Black Cockatoos who come in for the pine cones.
There are several diversions off trail to picnic areas and a river walk so take you time as you explore the area.