The introduction to the book has some information on how to identify birds. Space constraints limited the amount of text. This and subsequent posts will extend the identification guide beyond the example species already covered.
Whistlers
Often noticed by their calls, especially in spring and early summer.
Mostly the males of these species are easy to tell apart, although at first glance the Golden Whistler and Crested Shrike-tit have similarities with golden colours and black and white patterns on the head and breast. However, the Shrike-tit has quite a different bill, and at times the crest is visible. You can see this easily in the two images below.
Crested Shriketit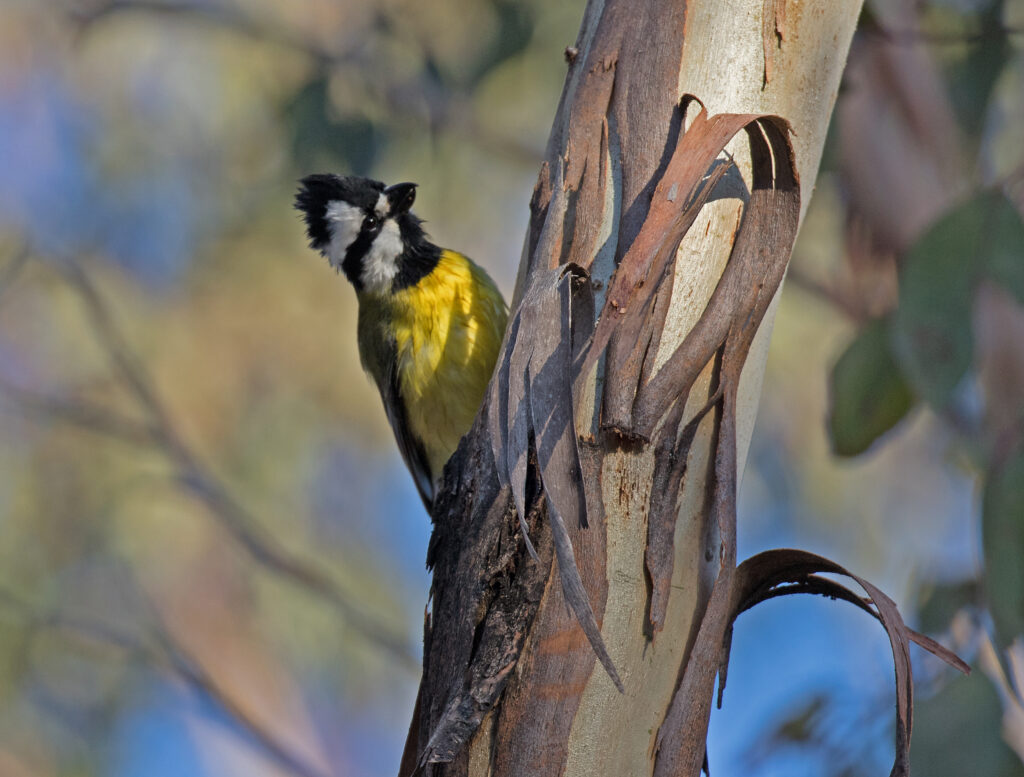 Crested Shriketit
Golden Whistler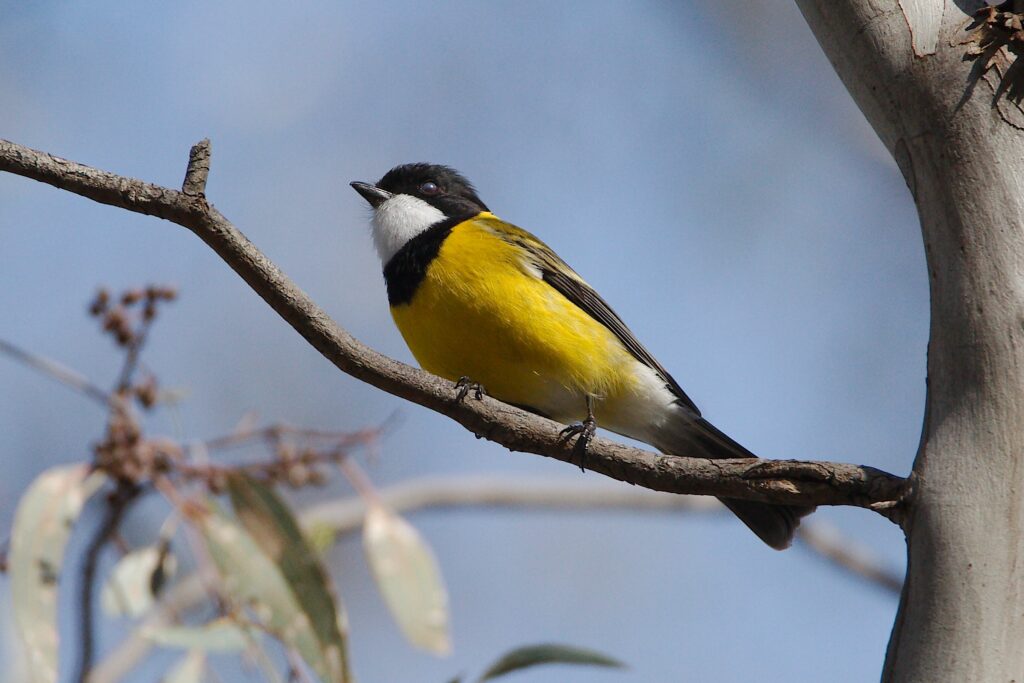 Golden Whistler – male
The female Golden Whistler is a rather more plain bird with an overall impression of grey.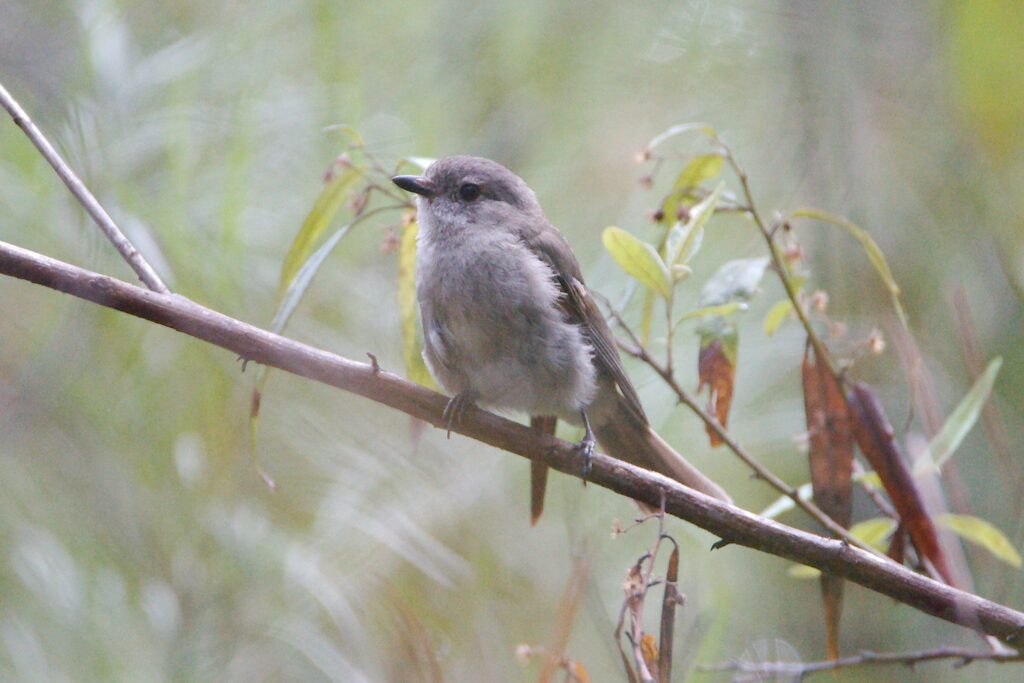 Golden Whistler male and female
Rufous Whistler
The Rufous Whistler is the most common of this species. In spring the calls can be heard far and wide from the towns out into the bush.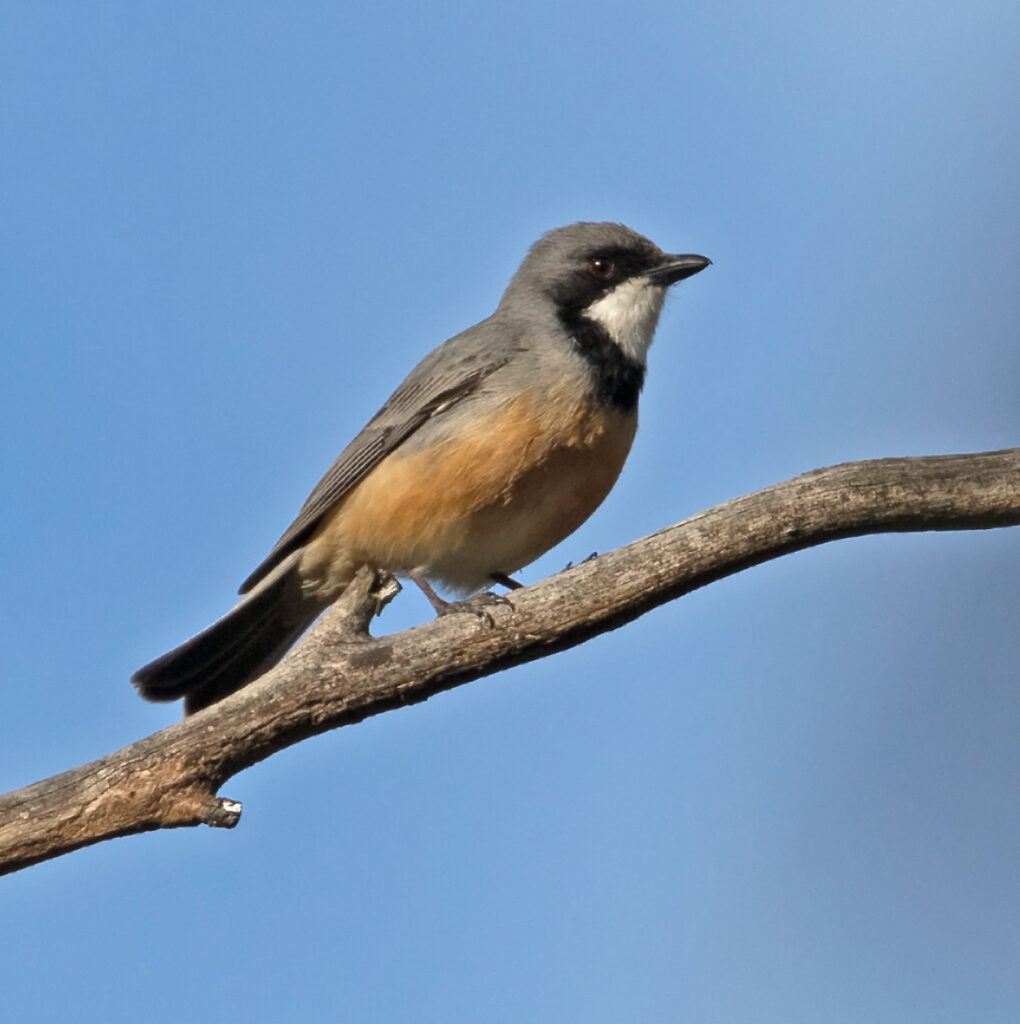 Rufous Whistler – male
The female Rufous Whistler can be distinguished from the female Golden Whistler as it has striations on her breast whereas the Golden has a plain breast.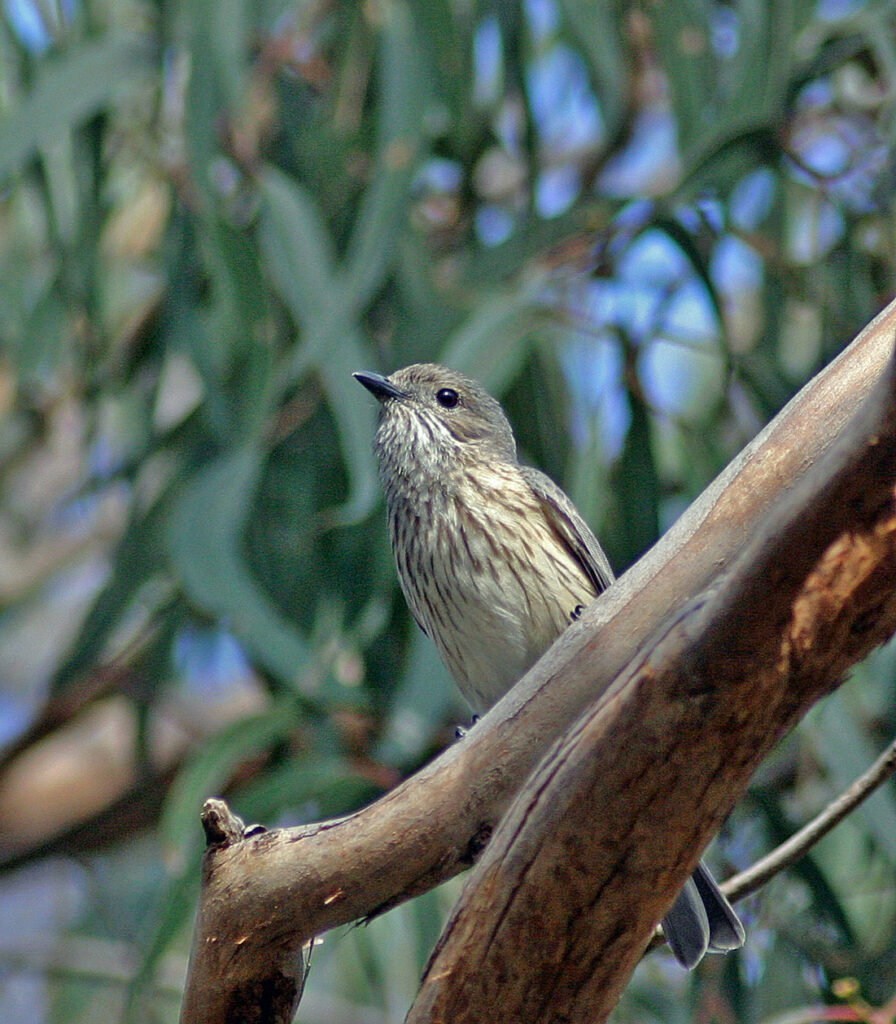 Rufous Whistler – female. Note the striations
The Crested Bellbird has a distinctive and far-carrying call but is unlike to be confused with the two species above. Its habitat is more restricted and is found generally in the drier forests, particularly around the Mia Mia area (see Mia Mia walk map). It does overlap with the other whistlers, but its call always sets it apart, as does its colouration with a white face, unlike the Rufous Whistler. Its bill is shorter and thinner than the Rufous as well.
Crested Bellbird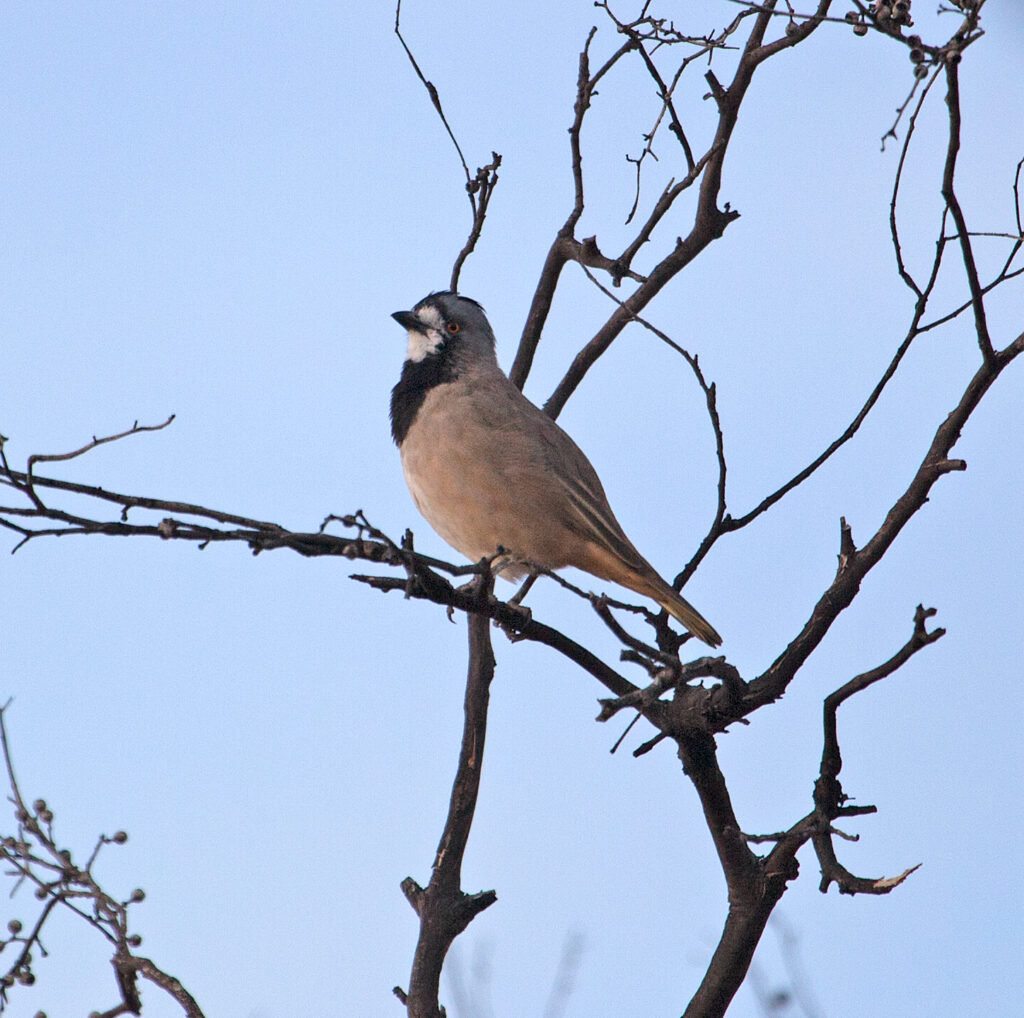 Crested Bellbird
The Grey Shrike-thrush is widespread in the region for the towns to bushland. It has a remarkable vocal repertoire and its call carries long distances. Quite different colouration to the other species in this group.
Grey Shrike-thrush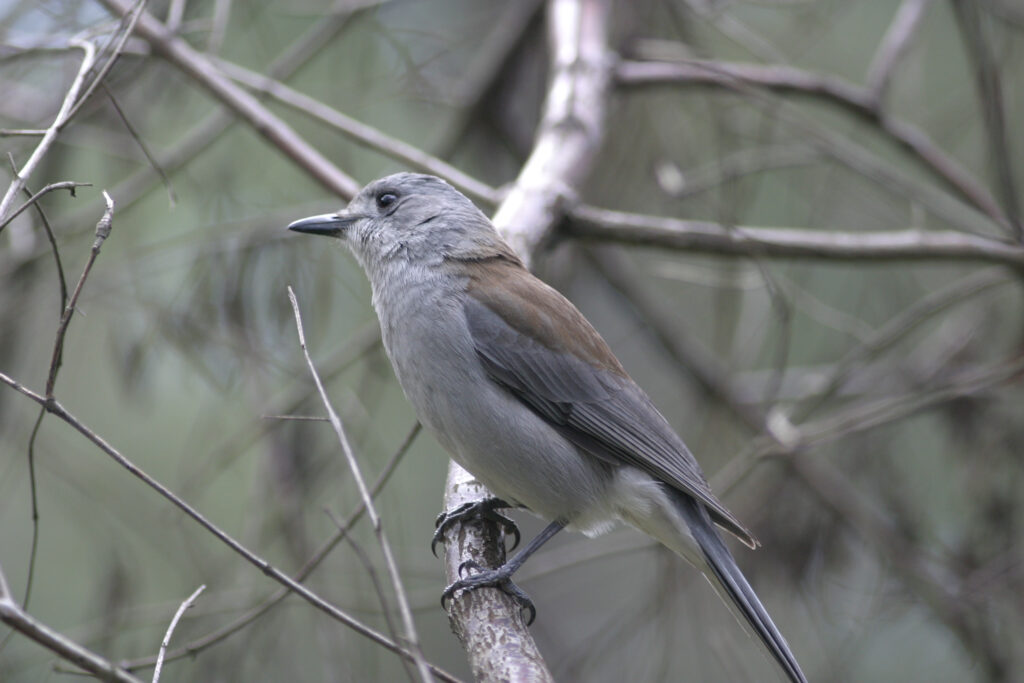 Grey Shrike-thrush
Olive Whistler
Finally, if you are very lucky you might see an Olive Whistler. Tends to be in moister areas.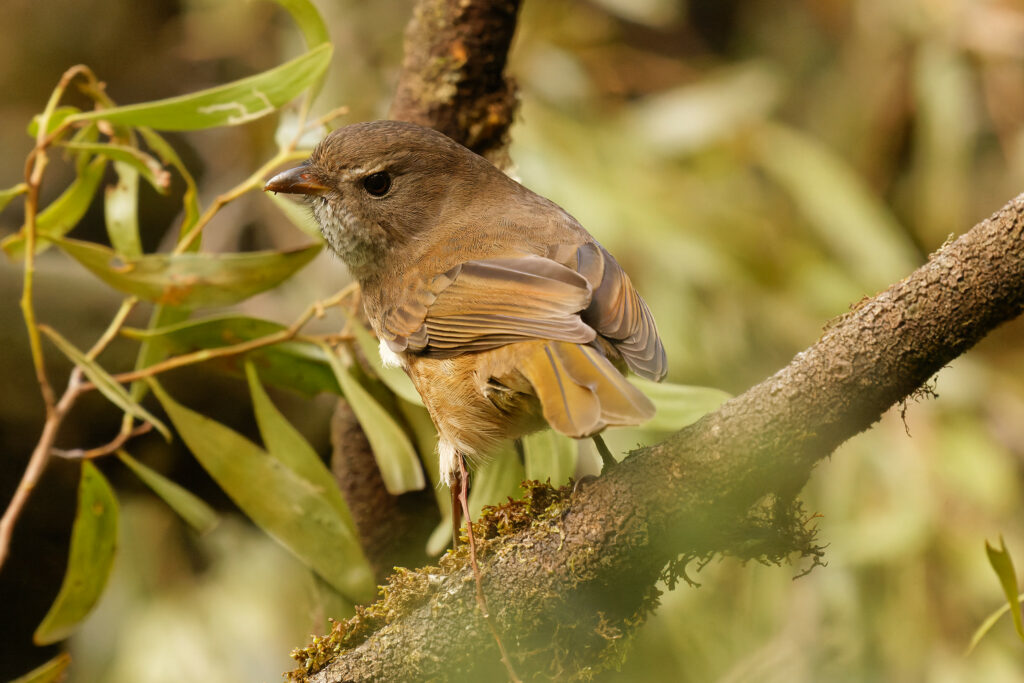 Olive Whistler – the only whistler more likely to be seen on the ground