Start point: McKenzie Street Wonthaggi, a block south of the Korrumburra Road, beside a large electrical retailer. It is a bit hard to find with no clear signing but there is a bitumen bike path here. On the opposite side of the road is the Wonthaggi Tourist Information Centre where there is a parking area – Directions
Distance: 25km (50km return) including the diversion to the Wonthaggi Bushland Reserve.
Track: Good – smooth bitumen and compacted gravel
Birds: Ducks including Musk Duck, Pacific Black Duck, Chestnut and Grey Teal. Bush birds such as Grey Fantail, Eastern Rosella, Grey Butcherbird, White-browed Scrubwren, Striated Fieldwren. Honeyeaters such as White-plumed, White-eared, White-naped, Brown-headed and Eastern Spinebill. Water birds including Ibis, Black Swan, Spoonbills, Egrets, Herons. Quite a few Spotted Doves along the trail (introduced species).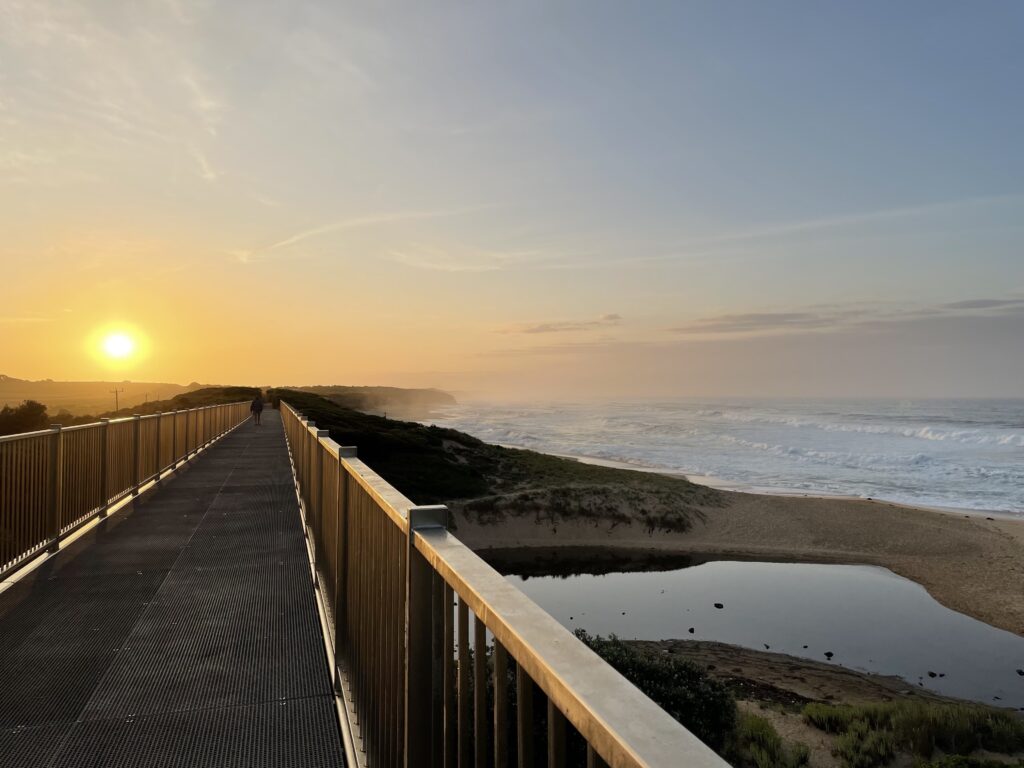 Notes:
You will notice on the map that the trail goes in two directions from the suggested start point. There is a short section that passes near the Tourist Information Centre that follows a nice trail along a narrow reserve and then down to the Wonthaggi G244 Bushland Reserve. This area is worth visiting for a variety of bush birds, but the trail ends past the reserve at present. The main route is past the shopping area and heads on towards Nyora.
Initially the trail passes through central Wonthaggi with big stores and car parks, but you will quickly find yourself away from buildings.
There is another possible diversion early in the ride if you turn right at South Dudley Road which takes you immediately to the Wonthaggi Wetlands Reserve and Conservation Park. Worth a visit to check out the bush and water birds.
After crossing South Dudley Road you will soon find yourself in open country. The trail passes through treed sections, open country, across waterways and through coastal scrub. With such a variety of habitats you will see quite a range of both water and bush birds.
About 1.5km from South Dudley Road you will see the Wonthaggi Sewage Ponds. As always, places like this are worth scanning for various water birds.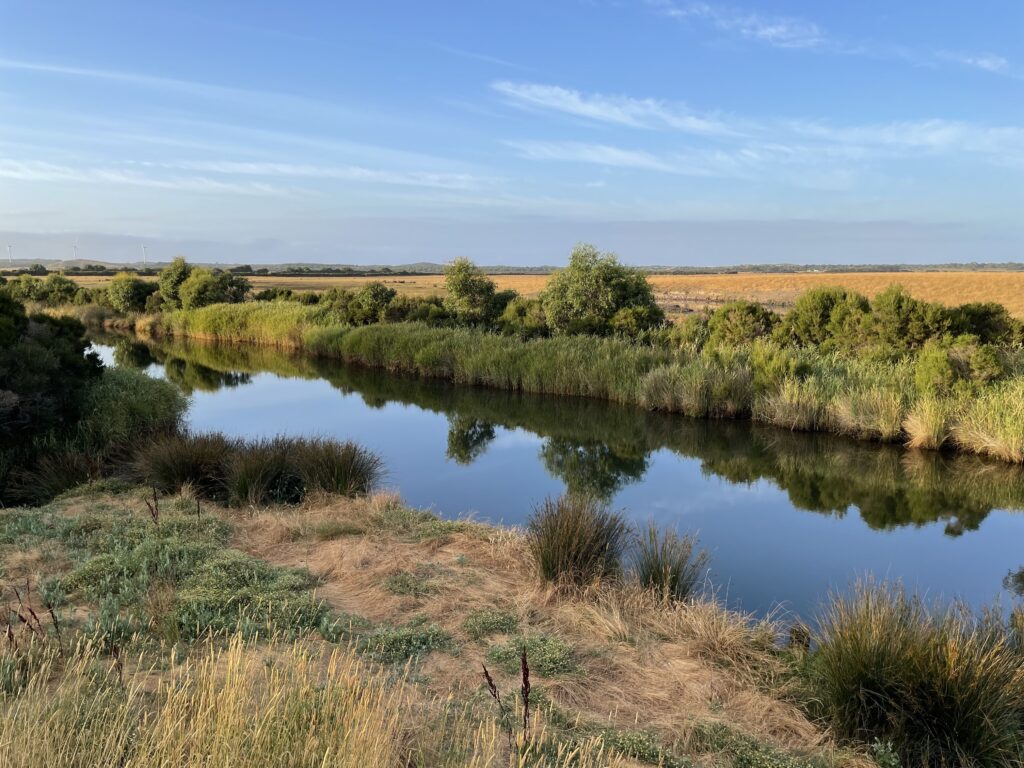 You will then traverse a mix of farmland, ride along narrow treed areas, cross the Powlett River and 7km from the Sewage works the track arrives at the Kilcunda Nature Conservation Reserve. Several tracks allow you to divert and explore – always a good spot of various small birds such as the Striated Fieldwren.
One diversion well worth it is to take the road to the Mouth of the Powlett River. An easy ride of about 2km on a quiet, mainly bitumen road. It is possible to ride across the hard-packed sand, particularly when the tide is out. Beach and estuary birds are possible along here as well as ocean birds once you reach the mouth of the river. Birding here is best away from busy times as there can be lots of people and dogs which results in lower bird numbers.
After that you will pass along the coast along the magnificent trestle bridge and through to the township of Kilcunda.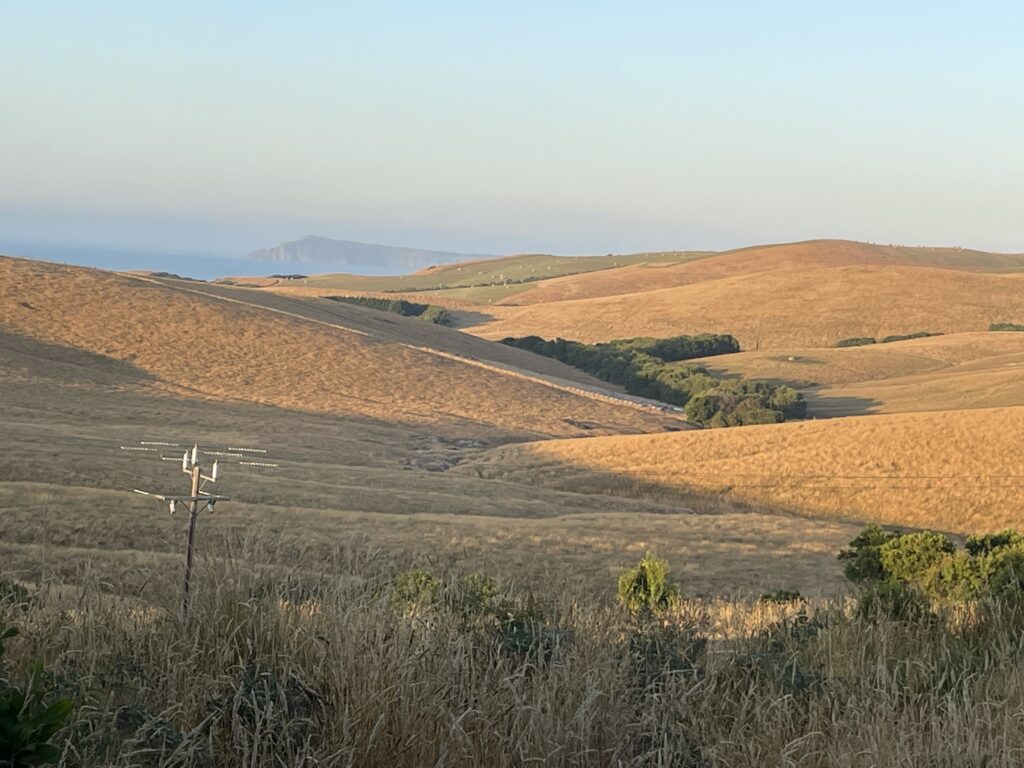 Beyond Kilcunda the trail heads back inland across mostly open farmland – not as good for birds until it terminates at the racecourse at Woolamai. Keen birders may wish to skip this section as extra species are unlikely and in windy weather some sections be rather exposed, although there is some re-planting along the track, which provides protection and offers views of honeyeaters and bush birds.